Become a Therapy Animal Team
You and your pet can become a registered therapy animal team to work actively in the community! Find more info here.
Support the Animal Care Campus
We offer several volunteer opportunities for individuals and groups. 
Get Involved with Programs & Committees
From time to time, we have openings for volunteers at programs or on event committees.
*Due to limited staffing, the Monroe County Humane Association is temporarily pausing our volunteer program.
Please re-visit this page for future updates.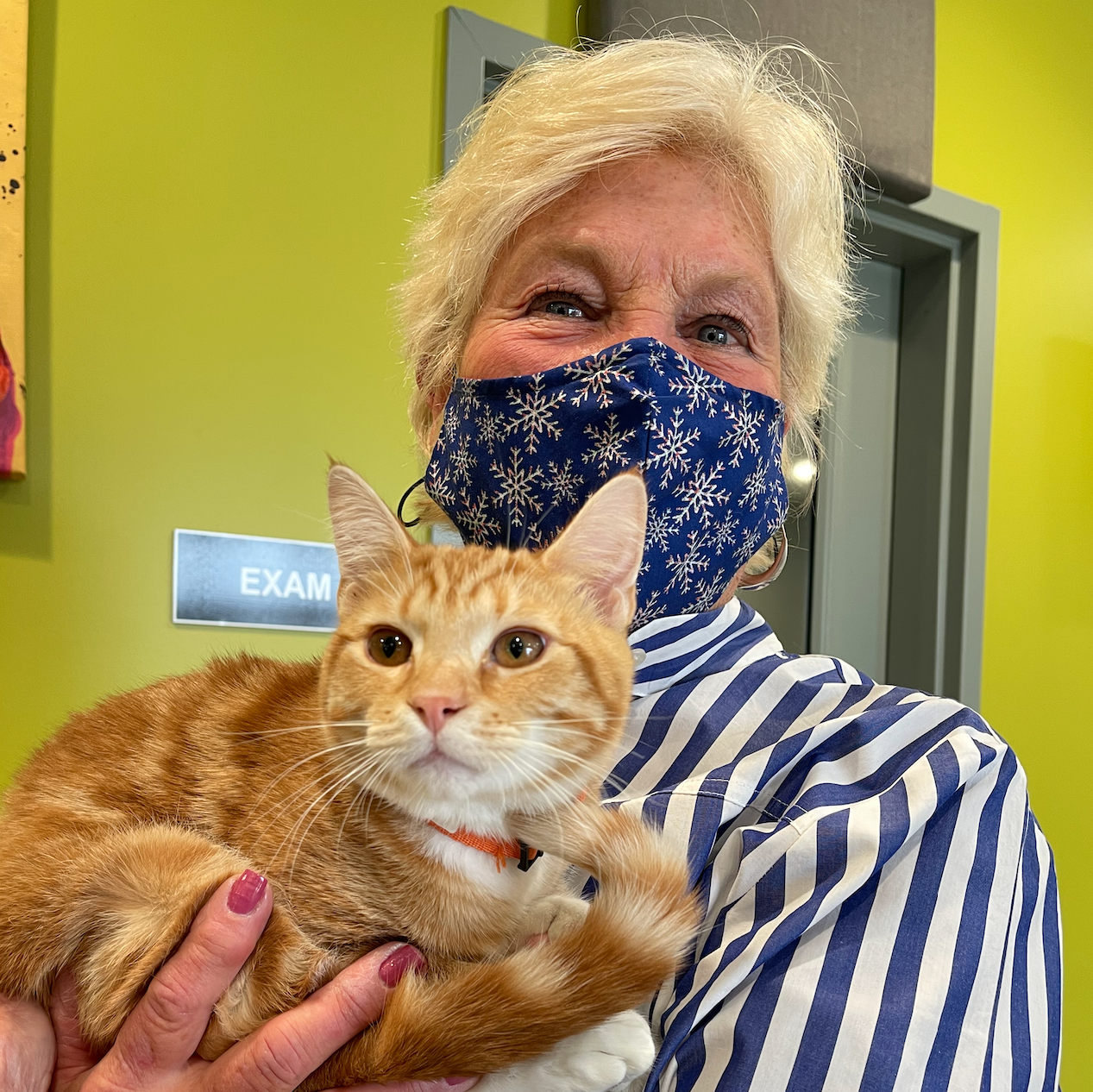 MAILING ADDRESS
P.O. Box 1334
Bloomington, IN 47402
ANIMAL CARE CAMPUS
791 S Fieldstone Blvd
Bloomington, IN 47403
Sunday: Closed
Monday: 10 a.m.–4 p.m.
Tuesday: 10 a.m.–6 p.m.
Wednesday: 10 a.m.–6 p.m.
Thursday: 10 a.m.–6 p.m.
Friday: Closed
Saturday: Closed
Monroe County Humane Association is a 501(c)3 nonprofit organization that relies on donations, sponsorships, and grants to fund all of our programs and services. EIN: 35-6064277 
The Monroe County Humane Association proudly collaborates, but is distinct from, the City of Bloomington Animal Shelter. For services such as adoption, lost/found pets, shelter hours, and animal control, feel free to reach out to our friends at the City of Bloomington Animal Care & Control at 812-349-3492. Together, we're caring for our community's animals.