Give the gift of kindness, compassion, and a full belly to an animal in need this Holiday season!
December 1st – January 5th
Our Wishlist
Churu Cat Treats 
Paper towels 
Spray Cheese 
Ziploc bags – Gallon size 
Dry Cat Food
Canned Cat Food
Dry Dog Food
Canned Dog Food
Dog Treats
Cat Litter
Liquid hand soap
Clorox wipes
Liquid laundry detergent
Trash bags – kitchen & trash size
Find our Donation Boxes at these locations!
Details
If your business or organization would like to help by hosting an MCHA Donation Drive Box, or by making a larger donation,  please contact mfrancois@monroehumane.org
Your donations help us provide pets in our community with
healthcare, housing, and a good meal!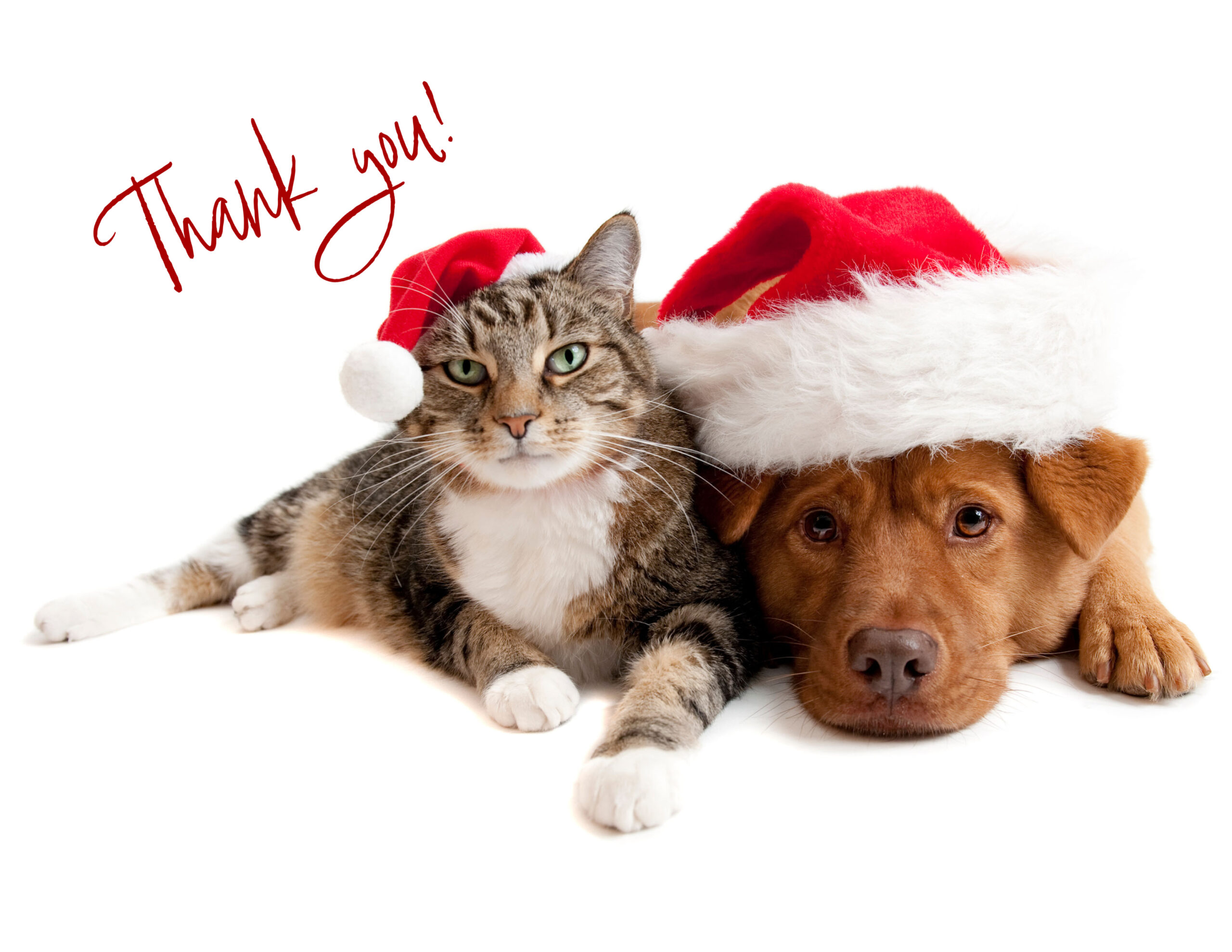 MAILING ADDRESS
P.O. Box 1334
Bloomington, IN 47402
ADMINISTRATION OFFICE
3410 S Walnut St
Bloomington, IN 47401
Open by appointment only.
ANIMAL CARE CAMPUS
791 S Fieldstone Blvd
Bloomington, IN 47403
Sunday: Closed
Monday: 10 a.m.–4 p.m.
Tuesday: 10 a.m.–6 p.m.
Wednesday: 10 a.m.–6 p.m.
Thursday: 10 a.m.–6 p.m.
Friday: Closed
Saturday: Closed
Monroe County Humane Association is a 501(c)3 nonprofit organization that relies on donations, sponsorships, and grants to fund all of our programs and services. EIN: 35-6064277 
The Monroe County Humane Association proudly collaborates, but is distinct from, the City of Bloomington Animal Shelter. For services such as adoption, lost/found pets, shelter hours, and animal control, feel free to reach out to our friends at the City of Bloomington Animal Care & Control at 812-349-3492. Together, we're caring for our community's animals.