The Monroe County Humane Association is an independent, local 501(c)3 nonprofit organization that relies on donations, sponsorships, and grants to fund all of our programs and services.​ MCHA does not receive government funding or tax dollars. 
There are many ways you can support the MCHA mission. Here are just a few:
mAKE A one-time or recurring DONATION
Make a general donation
Make a designated donation
Peanut's Penny Fund – supports our Nonprofit Veterinary Clinic and allows us to provide treatment to pets whose owners need financial assistance
Olivia Animal Protection & Rescue Fund – assists with the extraordinary expenses incurred by animals that have suffered abuse or neglect 
Pet Food & Supply Pantry – provides pet food & supplies to community members in need 
Education Programs – encourages adults & children to show compassion toward all living creatures  
Spay/Neuter Assistance Program – provides vouchers to assist with the cost of spay/neuter surgeries 
Make a memorial or tribute donation
In memory of a person or pet

In honor of a person or pet

In your estate plan 

On the occasion of
FILL A SPECIFIC NEED
DESIGNATE US
Fundraise for us
Host a donation can at your place of business

Host a happy hour, dinner, concert or lemonade stand

Create a Facebook fundraiser

Upcoming birthday? Ask for donations instead of presents

Own a business? Donate a portion of sales proceeds
Double or triple your donation through YOUR EMPLOYER
Double or triple your donation through a corporate match.
Our Employer Identification Number (EIN a.k.a. Federal Tax Identification Number) is 35-6064277.
SPONSOR THE ANIMAL CARE CAMPUS
Share in the lasting legacy that the Animal Care Campus will leave on our community and it's animals for years to come. View available naming opportunities here. To learn more, email us.
Questions?
Contact us at mcha@monroehumane.org or 812-333-6242 ext. 100.

Your privacy is important to MCHA. We will not share the information collected from your donation and would never sell your information.

Philanthropy is based on voluntary action for the common good. It is a tradition of giving and sharing that is primary to the quality of life. To assure that philanthropy merits the respect and trust of the general public, and that donors and prospective donors can have full confidence in the not-for-profit organizations and causes they are asked to support, we declare that all donors have these rights! Learn what they are here.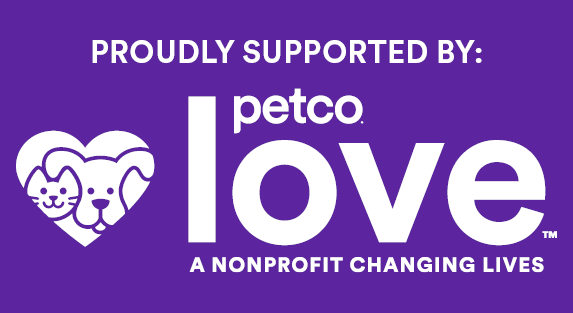 MAILING ADDRESS
P.O. Box 1334
Bloomington, IN 47402
ADMINISTRATION OFFICE
3410 S Walnut St
Bloomington, IN 47401
Open by appointment only.
ANIMAL CARE CAMPUS
791 S Fieldstone Blvd
Bloomington, IN 47403
Sunday: Closed
Monday: 10am-4pm
Tuesday: 10am-6pm
Wednesday: 10am-6pm
Thursday: 10am-6pm
Friday: Closed
Saturday: Closed